Hi,
I'm am Alex and this is Talking Shelf Space. There are already plenty of YouTube channels, podcasts and board gaming sites out there. With this project I want to try to escape the cult of the new, leave fear-of-missing-out behind and and rather take a long term perspective: which are the games we keep in our collection and which aren't? What are the stories of the people that brought them alive and the stories of those that played them.
This is not about showing you the latest thing on Kickstarter or doing payed reviews. Others do a brillant job of that already. It is about discovering new classics that you will be playing for years to come and show you new sides of those that you already own. New episodes will be published each … let's just say whenever I feel like it. I'm thinking more high quality product, less frequent.
So join me on this journey, we'll see how it goes. Hope you have fun!
Alex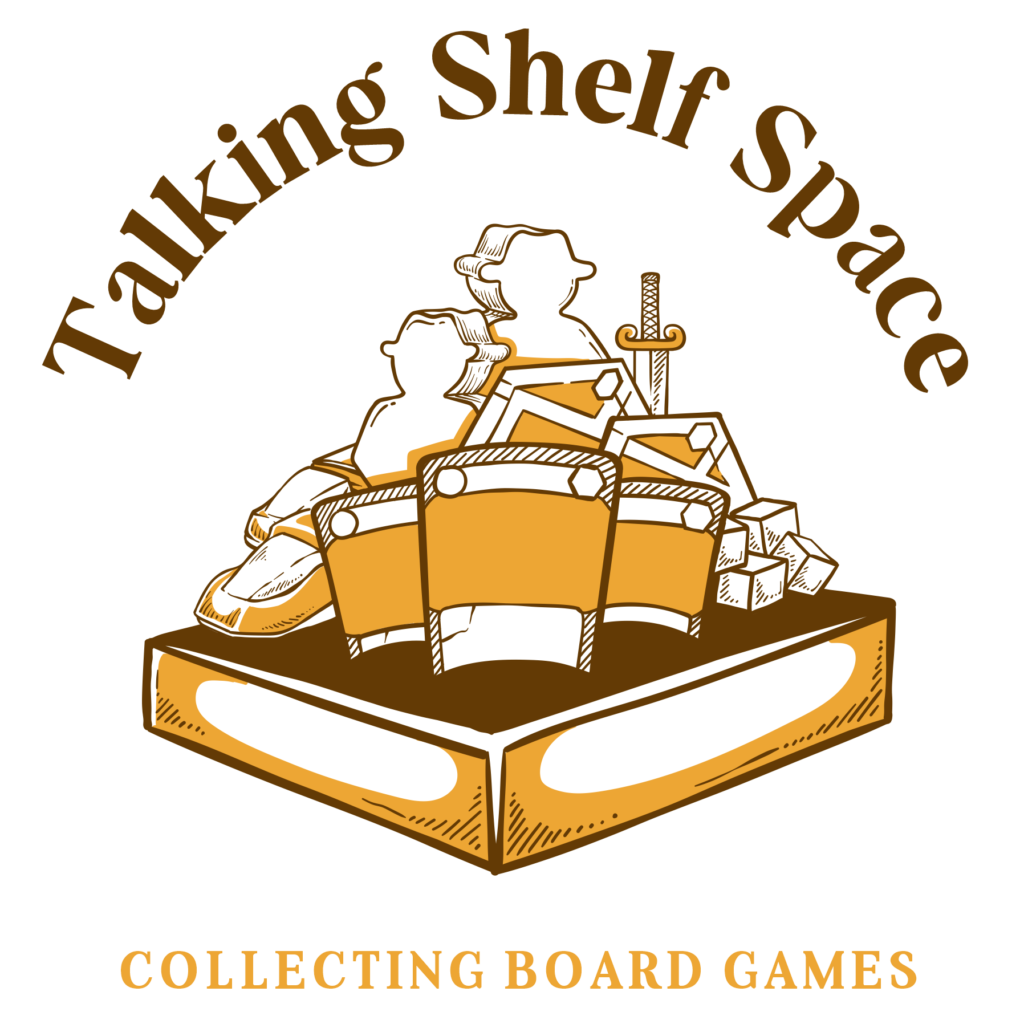 Contact
You can reach out in the following ways:
Imprint
Alexander Klein
talkingshelfspace.com
Winterhuder Weg 49
22085 Hamburg, Germany
Tel.: +49 (0) 40 60942093
Copyright
The content and works provided on these Web pages are governed by the copyright laws of Germany. Duplication, processing, distribution, or any form of commercialization of such material beyond the scope of the copyright law shall require the prior written consent of its respective author or creator.
Disclaimer
The information contained in this website is for general information purposes only. The information is provided by TalkingShelfSpace.com and while we endeavor to keep the information up to date and correct, we make no representations or warranties of any kind, express or implied, about the completeness, accuracy, reliability, suitability or availability with respect to the website or the information, products, services, or related graphics contained on the website for any purpose. Any reliance you place on such information is therefore strictly at your own risk.
In no event will we be liable for any loss or damage including without limitation, indirect or consequential loss or damage, or any loss or damage whatsoever arising from loss of data or profits arising out of, or in connection with, the use of this website.
Through this website you are able to link to other websites which are not under the control of TalkingShelfSpace.com. We have no control over the nature, content and availability of those sites. The inclusion of any links does not necessarily imply a recommendation or endorse the views expressed within them.
Every effort is made to keep the website up and running smoothly. However, TalkingShelfSpace.com takes no responsibility for, and will not be liable for, the website being temporarily unavailable due to technical issues beyond our control.
Data Privacy
We take privacy version serious and have designed our site to minimise your digital footprint. The best of our knowledge, the only data we store is:
Information related to comments you add to a blog post such as your name and email address.
Information provided in the contact sheet for your inquiry
In anonymised form: Usage statistics of this site and agent information to help improve the content on this site. This includes for example the version of your browser or what country you are from. When you first visit our site, a dialog appears where you can opt out of this.
This data is required to run our site and stored on our server at all-inkl.com. It is not passed to any third party.
Furthermore, our server provider separately stores access logs (including IP addresses). These are kept for a limited time to be able to react to malicious attacks and fulfil legal obligations.
For more information, please check our Privacy Policy.